Funny Pub Photos – So True!
Today, I've got a Funny Pub Photo from @russelljarvis from TravelStart South Africa. I think this photo is worthy of the Beer Index!
It's the Pot Of Gold At The End Of The Rainbow!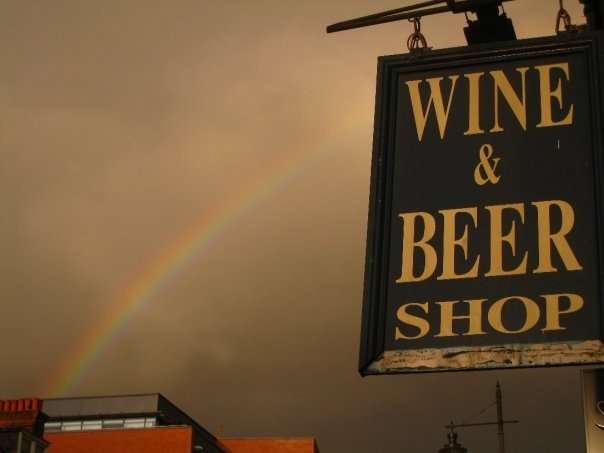 Funny Pub Photo – The Origin!
Russell says 'Here is a photo of mine that was taken in London in 2009 on a pub crawl. I battle to remember which pub exactly because my mate and I took it upon ourselves to visit as many as we possibly could. This was probably around the 20th pub we visited (in 2 days). But we were lucky enough to snap this gem, gives new meaning to the 'pot of gold at the end of the rainbow' doesn't it?'
Hell yeah it does! This is truly a divine sign from the big man upstairs himself! Sounds like a really good excuse for 'Beer o'clock' to me! Mind you, I think I'm always up for a beer..
More Funny Pub Stuff!
Check out more Funny Pub stuff at How To Order Beer Around the World.
Other Silly Posts!