FIFA World Cup 2010 Time!
The FIFA World Cup 2010 in South Africa promises to be  another sporting spectacular when it kicks off on June 11.
There are now under 100 days before the FIFA World Cup 2010 starts.  There are 32 countries from every continent (except for Antarctica!) competing for one sport's ultimate prizes.  You can check out the official FIFA World Cup 2010 website for more info on fixtures.
So instead of trying to be a Football expert and predict the winner, I've compiled a list of some of the Funny or Offbeat Travel things to do and see for each of the 32 Competing Nations.
Here we go:
Group A
South Africa (RSA) – The host nation! Make a phone call from the Sea Container Phone Box in Soweto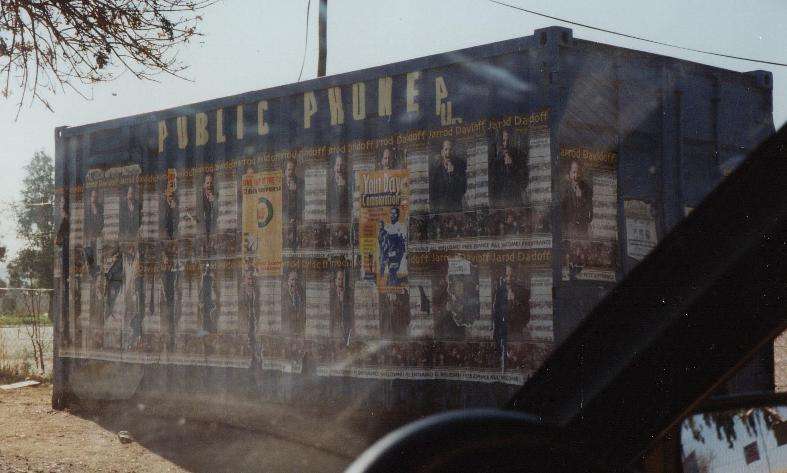 Mexico (MEX) – Visit Santa Muerte, or Saint Death in Mexico City.
Uruguay (URU) – Marvel at the South American Football Sandcastles on the beach at Colonia, Uruguay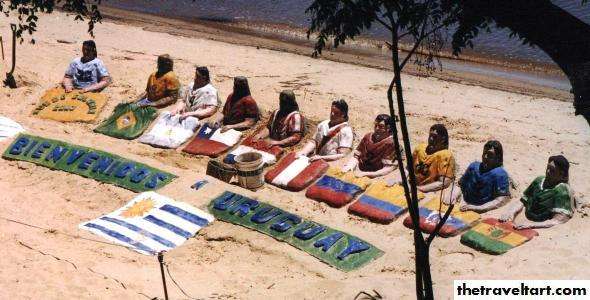 France (FRA) – Go to the stadium where France made the 2010 World Cup by using the 'Hand of Frog'.  This is the Irish version of events!
Group B
Argentina (ARG) – Eat a tonne of steak and check out the 60 kg beef diet per capita per year.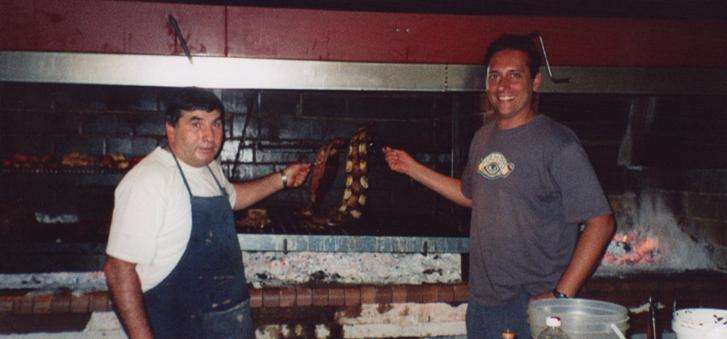 Nigeria (NGA) – Visit Email scam headquarters that send you that annoying spam about depositing 27 million dollars in your bank account – and get them back!
South Korea (KOR) – Check out the lack of English Translation quality assurance on the clothing.
Greece (GRE) – Organise a helicopter to escape from prison.
Group C
England (ENG) – Stay at the Holiday Inn to experience their Human Bed Warmers.
United States (USA) – Eat at the Heart Attack Grill in Arizona.
Algeria (ALG) – Eat what you think is beef meat which has been dodgily substituted by donkey.
Slovenia (SVN) – Learn how kids are toilet trained in school.
Group D
Germany (GER) – Buy a pothole near Leipzig.
Australia (AUS) – Check out the Cockroach Races in Brisbane.
Serbia (SRB) – Fail an alcohol breath test.
Ghana (GHA) – Check out the preaching on public transport
Group E
Netherlands (NED) – Go on a Beer Bike Ride!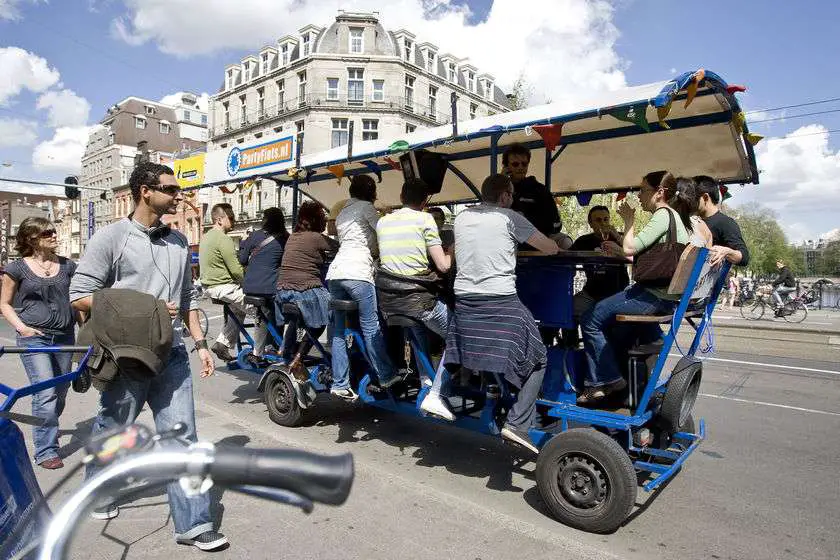 Denmark (DEN) – Steal a boat after a big night on the town – and try rowing to Sweden!
Japan (JPN) – Check out the humourous Engrish signs!
Cameroon (CMR) – Try and go and see a movie at the cinema – only to discover they're all closed because it's cheaper to watch television or pirated DVDs.
Group F
Italy (ITA) – Visit the stuffed pigs at the Casa Del Formaggio, Florence.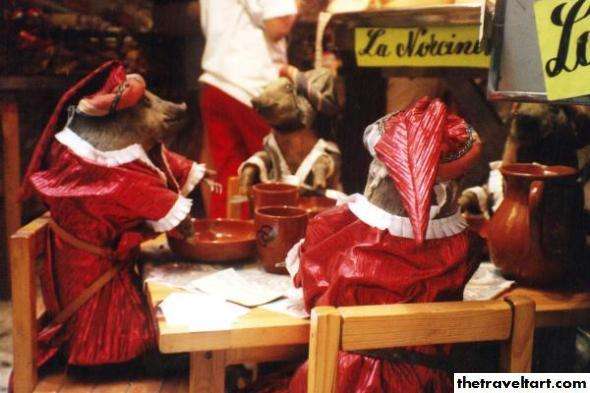 Paraguay (PAR) – Take part in a rather large 30,000 kilogram barbeque.
New Zealand (NZL) – Visit the Shoe Fence.
Slovakia (SVK) – Have a chat to the small town mayor who wants to build a 33 metre high Jesus statue.
Group G
Brazil (BRA) – Cover yourself in mud in the Bloco de Lama Festival.
North Korea (PRK) – Compare the real Kim Jong Il to the one portrayed in Team America, World Police!
Ivory Coast (CIV) – Win a house because you've shunned the notion of Africa Time and decide to be punctual.
Portugal (POR) – You can go to the Paper Festival in Portugal.
Group H
Spain (ESP) – Visit the buskers in La Rambla, Barcelona.  There's all sorts of crackpots there trying to score an income from Euro shrapnel by passing tourists.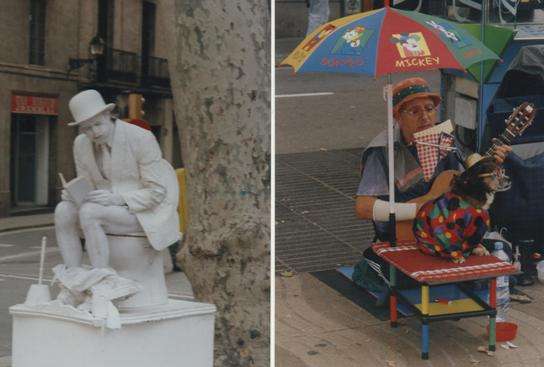 Switzerland (SUI) – Win an IgNobel Award because you've come up with a study to determine whether an empty beer bottle does more or less damage to the human skull than a full one in a bar fight.
Honduras (HON) – Eat part of a 150 metre long sandwich.
Chile (CHI) – Have a caffeine hit at Cafe Con Piernas – Coffee with Legs.  Like going to a strip joint at 9am in the morning.  Basically, you are served coffee by ladies in skimpy clothing !
There you go, there is the FIFA World Cup 2010 list of Funny and Offbeat Travel things to do!
If you're only interested in Football, then I'd suggest checking out World Cup 2010: The Indispensable Guide to Soccer and Geopolitics, All the Goals of FIFA World Cup 2006 or maybe buy a World Cup 2010 Soccer Ball.
If you're crap at Soccer, like me, check out Total Soccer Fitness.  Or maybe some Soccer Drill Software!
About Anthony The Travel Tart
The Travel Tart writes about the funny, offbeat and weird aspects of world travel today. Travel wasn't meant to be taken too seriously! Check out ways to say hi below or sign up for his silly newsletter!
Other Silly Posts!