International Cricket – What Cricket?
International Cricket – most people either love it or hate it.  I like watching it at the ground and on TV – I used to play the game as a junior, but I was fairly crap at it.  I was never going to be the Wisden Cricketer of the Year. Each year when the International Cricket comes to the Gabba in Brisbane, I go along in a group where everyone dresses up in a theme.
This year, everyone was dressed up as a lifeguard.  You can see the bay of lifeguards in our section of the ground below – and there is no David Hasselhoff or Pamela Anderson either.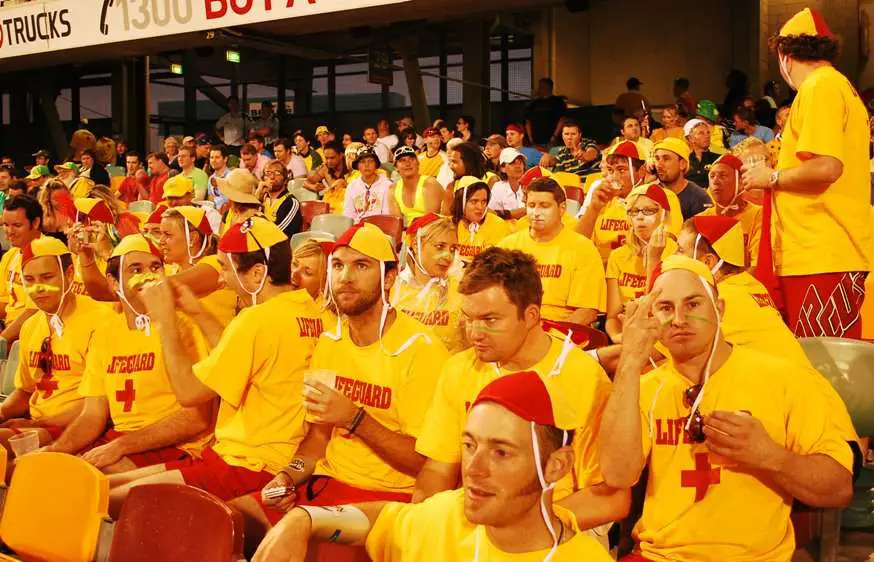 Unfortunately, it pissed down from a great height on the day of the cricket, so most of the time was spent in a nearby pub drinking booze, waiting for the clouds to clear, and watching increasingly drunk punters play head wrestling.
See what I mean below. Maybe the crap weather was because it was Friday the 13th.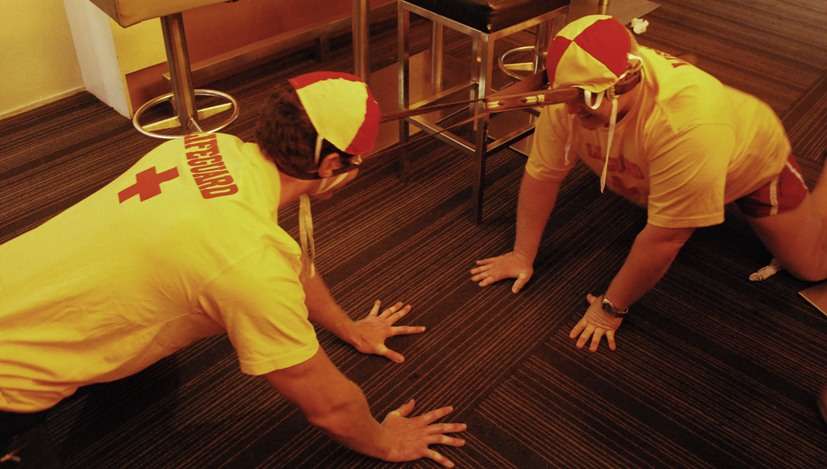 The one annoying thing about the game is that if there's any play possible – at all – you cannot obtain a refund for your ticket – the cricket administrators want to keep their money!
During this year's Australia vs New Zealand International Cricket one day game, play was supposed to start at 1.15pm, and only commenced at 6pm, in a shortened version.
I've captured some of the action below.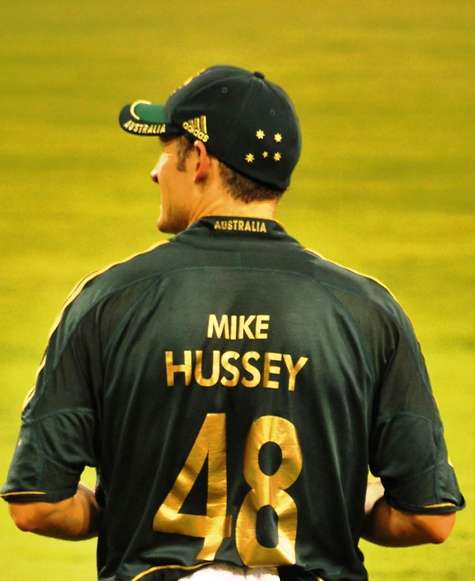 Unfortunately, for a game to be classed as a result, there has to be a minimum of 15 overs played for each side.  If rain shortens a game, a formula called the 'Duckworth Lewis System' is applied to work out what a suitable 'target' is for the chasing team.
I'm not sure how it works, but I think it involves the measurement of a bee's penis divided by the length of time it takes for a politician to say something honest (i.e. infinity) multiplied by how many beers the former Australian cricketer David Boon can drink on a plane flight from Sydney to London (which is 52 cans of beer).
Or something like that.
This year, the second innings only went for 14 overs – not enough for a result to be declared.  The result of the game, like most of that day was this pitiful sight: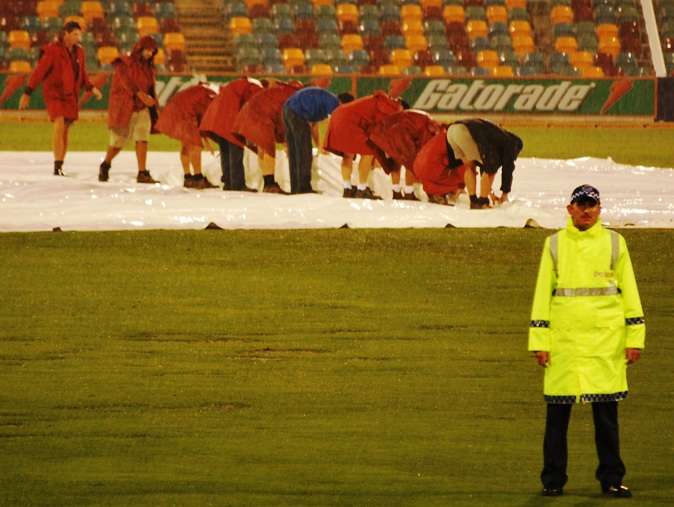 I'll just have to wait until next year.
Or maybe I can hitch a ride to the Ashes in England this year in July.  I need to find some shonky way of getting there for some International Cricket. So I can laugh at these characters called the barmy army!
If anyone's keen to offer me a blogging spot at the Ashes, let me know!
Other Silly Posts!