Car Racing – Targa Tasmania Style
After checking out yesterday's crash in the Targa Tasmania, myself and John from GT Style took our Mazda MX5 ( say hi to Mazda and Mazda Motorsport on Twitter, Facebook and Youtube) to a couple of stages – both at the starting gate, and in another spot at River Road, Deloraine, where we were able to perch a great spot to shoot some car rally action – and it was some awesome Car Racing.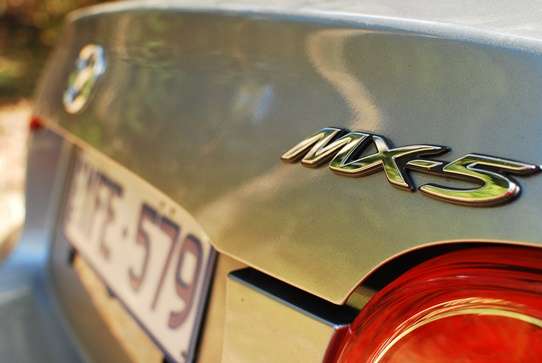 If you have no idea what the hell I'm talking about, here is an explanation of the Targa Tasmania.
http://www.youtube.com/watch?v=hNiBH_KTtSs
Car Racing – The Awesome Starts
Early in the morning, we came across the start of a Stage – and saw about 300 plus cars cane their accelerators and take off into the distance. We were tempted to enter our MX5 in the competition, after seeing this one take off.
And this is what the start looks like in a Lamborghini! Insane!
Later on, after suffering a large dose of industrial deafness, we drove the nearby River Road part of the stage before it closed for competition – this is what part of the stage looks like driving inside the Mazda MX5.
Because of some delay, we had to fart arse around for a couple of hours waiting for the Car Racing to start, but we met three race marshalls who were good value – Lindsey, Bec and Elise.
I interviewed them about the Targa Tasmania and what it's like to be involved in the race.
Our jaunt on this stage in the MX5 looked so pedestrian compared to how fast the Rally Cars were going. Here is an example!
Even though it's something I haven't done before, I enjoyed checking out the Targa Tasmania with John. This place would be absolute heaven for any petrol head!
More Car Racing Funnies
Continuing the trend of yesterday, another car managed to lose it and take out some farmer's fence! The media helicopter was quick to swoop around to capture the moment, with a number of interested onlookers (including myself) waving back, so we're probably on the news!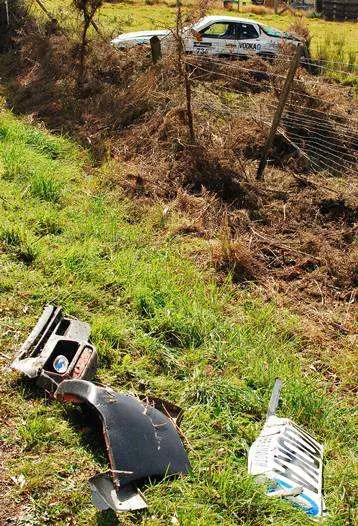 We're in Hobart now – the capital of Tasmania – and there's more cruising around tomorrow, so who knows what will happen then.
More Car Racing tomorrow in the Targa Tasmania!
About Anthony The Travel Tart
The Travel Tart writes about the funny, offbeat and weird aspects of world travel today. Travel wasn't meant to be taken too seriously! Check out ways to say hi below or sign up for his silly newsletter!
Other Silly Posts!