Buskers and Street Performers – some of the most Bizarre!
La Rambla is leafy pedestrian strip of five separate streets joined together in Barcelona, Spain, containing a variety of sights ranging from sublime to seedy to downright strange. This straight and sloping concrete marvel is lined with Buskers and Street Performers, newsstands, bird and flower stalls, cafes, pickpockets and mime statue people who are equally spaced apart along La Rambla, ensuring the regular emptying of tourist Euro shrapnel into crudely-assembled donation containers.
But hey, the fruit and vegetable stalls look not too shabby!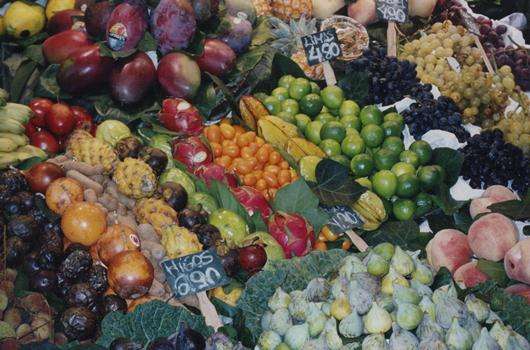 Buskers and Street Performers of La Rambla
Some of the Buskers and Street Performers that you might see on La Rambla include a white-suited, white painted face man presumably taking a very large white dump on a white toilet bowl, a ghostly Don Quixote who looks like he's about to fall off his horse, and other unusual people who may have escaped the Spanish mental asylum system to earn their living on the most famous strip in Spain.
Like so! See what I mean?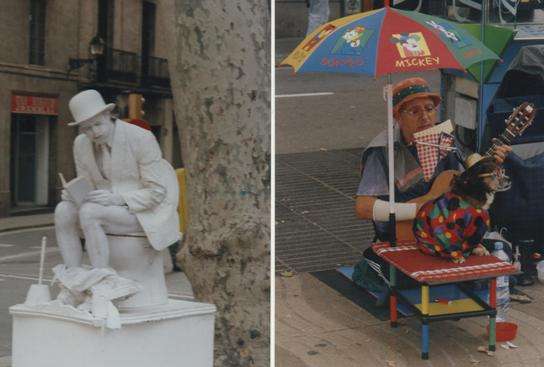 If one's wallet survived the initial requests from the buskers, any remaining Euro shrapnel could possibly pass into the hands of salespeople selling assorted stuff ranging from lottery tickets to jewellery.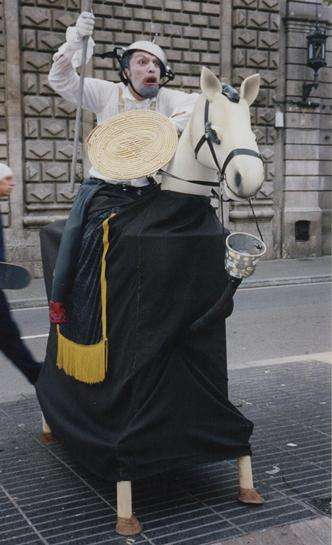 But that's part of the charm of Barcelona. While La Rambla might be a bit touristy, it's worth checking out just to see the strange Buskers and Street Performers that line this leafy promenade trying to earn a living. I really don't envy these people's day jobs at all – they can well and truly have them for the rest of their lives if the really want it! Not for me!
After reading about Buskers and Street Performers in La Rambla, check out Barcelona Travel Tips and Busking For Special Occasions : piano and organ edition.
See more at my crazy list of Spanish Swear Words, Slang and Expletives!
About Anthony The Travel Tart
The Travel Tart writes about the funny, offbeat and weird aspects of world travel today. Travel wasn't meant to be taken too seriously! Check out ways to say hi below or sign up for his silly newsletter!
Other Silly Posts!