The Biggest Hindu Temple below the Equator
The Biggest Hindu Temple in the Southern Hemisphere is the Sri Siva Subramaniya Swami Temple, located in Nadi, Fiji.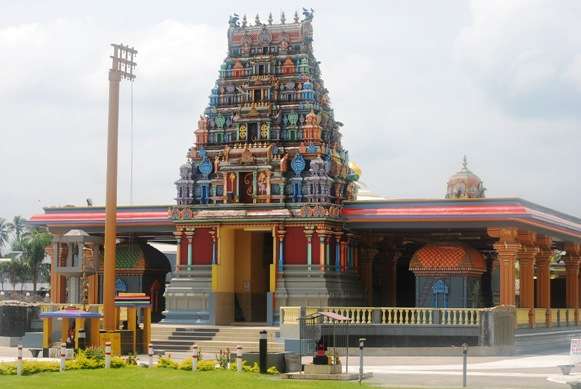 As you can see from the photo, it's a brightly coloured temple that's rather eye catching.  You can walk around the grounds and take photos, but not within the temple itself if you're not a Hindu.
Large festivals are often held at the temple, and often attract worshippers from around the globe.
Hinduism was brought to Fiji when the English sent indentured labourers from India to work in the sugar fields.  Their descendents still practice Hinduism, and the Sri Siva Subramaniya was first constructed in the 1920s.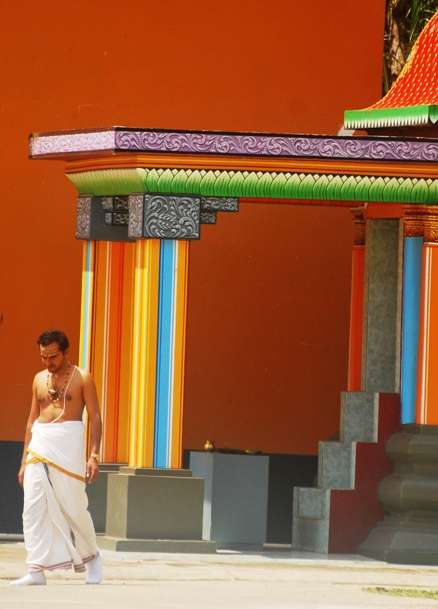 It was refurbished in the 1970s, and labour was brought out from India to help build the temple.
More Biggest Hindu Temple Stuff
When in Nadi, you can visit the Biggest Hindu Temple in the Southern Hemisphere and walk around it to check it out.
To find out more about Hinduism in Fiji, check out New Homelands: Hindu Communities in Mauritius, Guyana, Trinidad, South Africa, Fiji, and East Africa.
Thanks to Tourism Fiji for sending me on this great trip!
About Anthony The Travel Tart
The Travel Tart writes about the funny, offbeat and weird aspects of world travel today. Travel wasn't meant to be taken too seriously! Check out ways to say hi below or sign up for his silly newsletter!
Other Silly Posts!