Bay Of Islands Tour Guide – With A Difference
Meet Alan from the Bay of Islands on the North Island of New Zealand. He's one of the funniest guys I've met in a long time.
He looks after the Russell Top 10 Holiday Park that we were staying in as part of The Great Crusade, a really cool camper van junket around New Zealand that Qantas are running to support the Australian Rugby Team, the Wallabies during the rather large rugby tournament that is taking place in New Zealand.
In fact, he was so hospitable, he gave me and Craig from YTravelBlog a personal guided tour of the cool town called Russell, in the Bay Of Islands that's located at the North Island of New Zealand.
It's a really nice, small town and you should check it out as it's a great access point to the Bay Of Islands area. This is what Russell looks like on a crap day!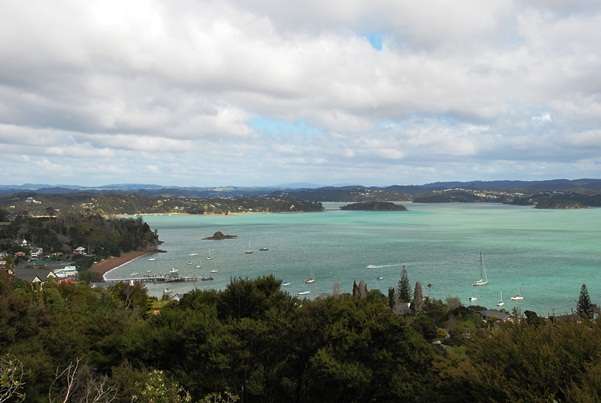 Alan approached us via one of the other Great Crusaders for a cup of tea, and felt like taking us for a short drive around his stretch of New Zealand.
Bay of Islands – Russell Tour Video
This guy is piss your pants funny! Check out this video I put together of our guided tour of Russell. Alan definitely doesn't take himself too seriously – and I don't think he ever has!
Seriously, if you ever go to the country that is the most far from any other, say hi to him if you're ever in Russell. You'll be guaranteed a friendly chat and a cup of tea! And he might even take you around in his car!
More Bay of Islands Stuff
There's more Bay of Islands action coming on The Great Crusade, so stay tuned!
About Anthony The Travel Tart
The Travel Tart writes about the funny, offbeat and weird aspects of world travel today. Travel wasn't meant to be taken too seriously! Check out ways to say hi below or sign up for his silly newsletter!
Other Silly Posts!