Barber Shop time!
Here is one for the home renovators out there who like adding on bits of new buildings to existing ones just so they can increase their floor area!
It's of the Barber Shop extension – and unfortunately, it wasn't open at the time I took this photo.
This Barber Shop was spotted in a village near Lake Malawi, in Malawi. It looks like a ramshackle house extension, but hey, Africans don't have too many resources to play with (see Child Birth, African Style).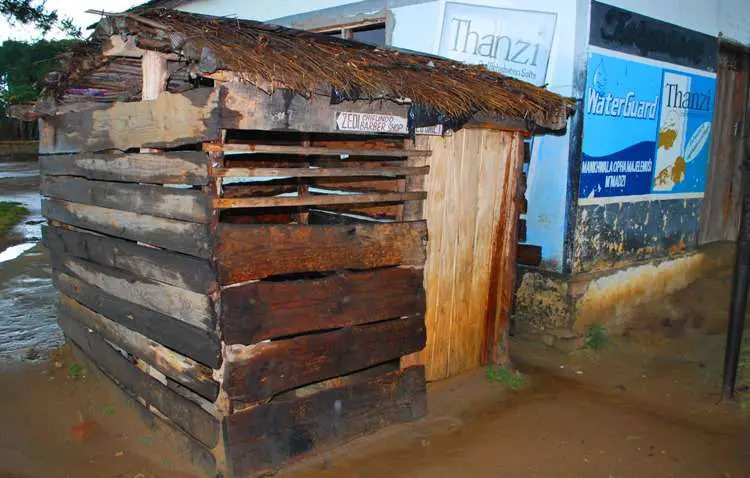 But this is what makes Africa so great – completely unpretentious, and that's how it is.
I didn't see this Barber Shop sign that's for sale on Amazon!
Other Silly Posts!