I'm a pretty affable bloke, I like chatting to new people all of the time. You can get hold of me by filling out the contact form at the bottom of this page!
Other ways for us to connect include LinkedIn, Twitter, Facebook, Google+, Pinterest, Stumbleupon, Instagram, and YouTube!
I'll try to get back to you as soon as I can!
Media
I've appeared on radio, television, in print and online, and always happy to pimp myself out regarding anything to do with travel. If you'd like to chat to a fairly credible travel source, leave a message below.
Check out where I've appeared!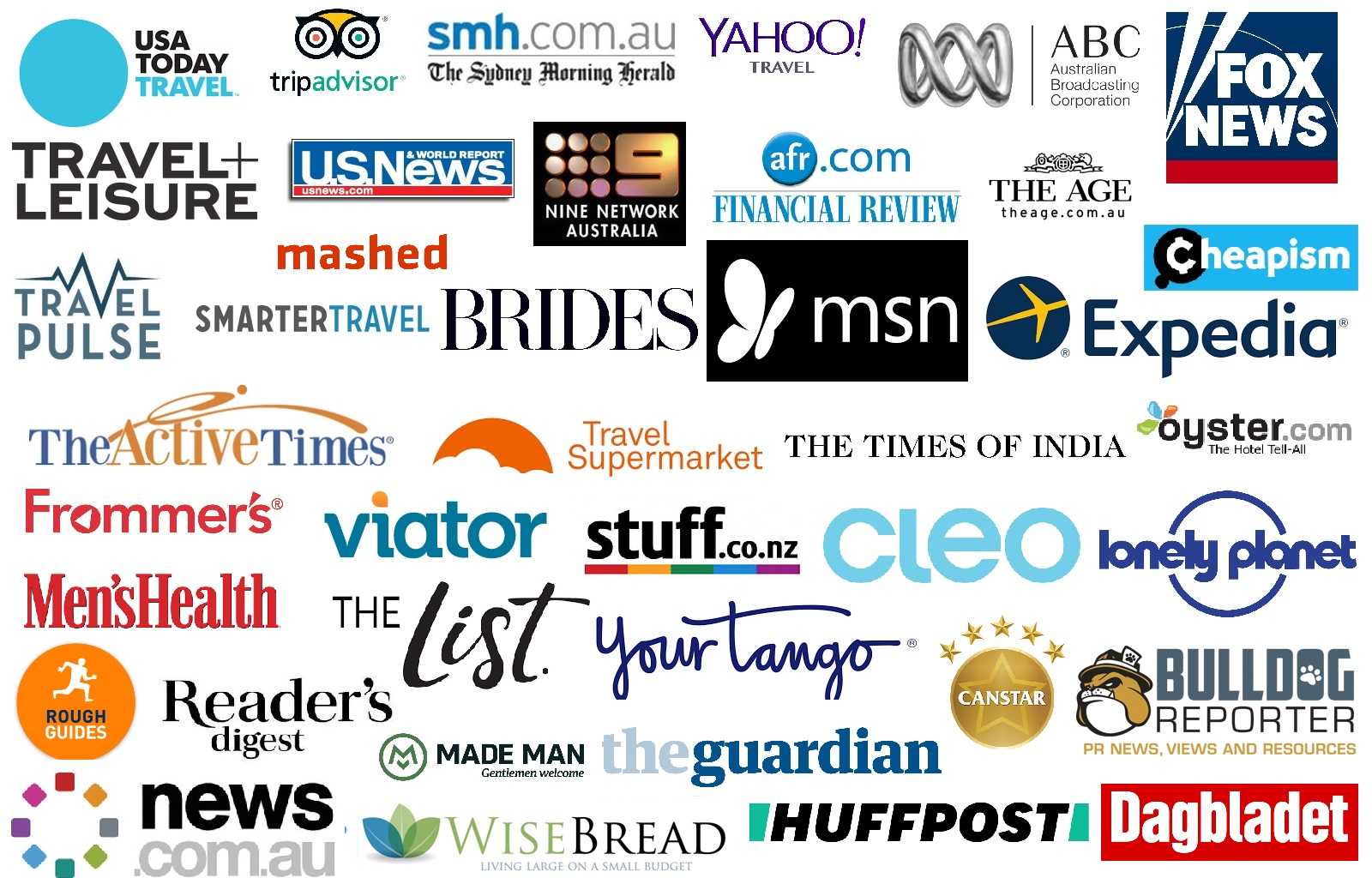 Advertising
If you are a potential advertiser who would like to reach a highly engaged audience of global travellers across multiple platforms, please read my advertising page first before contacting me.
I do take sponsored articles and other forms of ads!
Press Trips, Promotions & Product Reviews – Australian Travel Blogger!
I'm always up for a new adventure!
Check out the truckloads of previous travel press trips, famils and promotions I've undertaken previously and how I have provided 'long term internet traffic and video views that has an indefinite shelf life using multiple online platforms!
I also do the odd travel related product review – which I only do for products I can road test myself.
Social Media Consulting
I've picked up a lot of skills from running a website over the years, check out my social media specialist page for more information and get back to me if you would like help with your social media strategy.
I use proven tips and techniques that I've found to be effective from years of testing and measuring!
Guest Posts – Travel Humour!
I publish (funny) guest posts and funny travel photos from other bloggers, so drop me a line and tell me how you would like to make other people laugh!
Talk soon!
About Anthony The Travel Tart
The Travel Tart writes about the funny, offbeat and weird aspects of world travel today. Travel wasn't meant to be taken too seriously! Check out ways to say hi below or sign up for his silly newsletter!