Today I've got a video interview with Asha Gill – if you love watching Travel Television, you would have definitely come across her in the Lonely Planet Six Degrees Series that was tremendously popular.
This is where a presenter rolls up into a town to meet a contact, and that contact then refers them to the next one, and so on to experience the different sides of a city.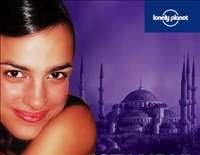 I met Asha recently for a Visit Britain function that was being held in Bangalore, India.
That's because I was somehow nominated for a Media Award for an online post I did about Coasteering in Wales! I didn't win, but hey, I had a great time anyway!
The Asha Gill Interview
Asha is a great sport – as she foolishly agreed to have a dodgy and shaky video interview with someone who is a Z grade internet celebrity. You will gather from our pretty informal chat that she is very down to earth, and doesn't take herself too seriously. By the way, when Asha Gill refers to me being the Poo Paper man, she's talking about me making Paper from Sheep Poo, which I did in Wales last year. I think she also has a taste for the world of offbeat travel!
Asha also describes the chain of events that created the opportunity to become a Lonely Planet presenter – and it relates to Haemaorrhoids! You'll have to watch the video below to find out more! As I say in the video, it gives redefinition to the term, 'pulling something out of one's arse!'
Here it is! Enjoy everyone!
To check out more of Asha Gill's work, see more at Lonely Planet Six Degrees. I'm sure we'll be seeing more of Asha on our television screens soon! Chop Chop!
About Anthony The Travel Tart
The Travel Tart writes about the funny, offbeat and weird aspects of world travel today. Travel wasn't meant to be taken too seriously! Check out ways to say hi below or sign up for his silly newsletter!
Other Silly Posts!