Airport People Funnies!
Here is a funny travel website I've come across recently – freakjet.com. As the website title suggests, the site is a collection of completely bizarre photos taken of some of the interesting Airport People characters that can somehow afford and airfare to somewhere!
It's a bit like People Of Walmart at Airports! And I am not exactly sure which mental asylum these strange characters were released from either. Basically, people can send in all of the weird sights they see at the airport or on a flight somewhere, and they can be posted on the internet for all of the world to see.
Some people definitely have no shame!
You can follow the Freakjet site on Twitter at @freakjet. There is even a Freakjet Iphone App as well.
Here are a sample of some of the Funny Travel Photos of Airport People at Freakjet.com. Which makes me shake my head.
Such as the Check-in Counter! I wouldn't look forward to be the next person sitting in her seat! Looks like she turned up in her underwear!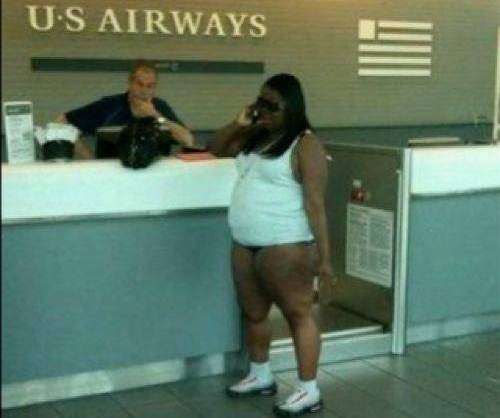 Waiting to board: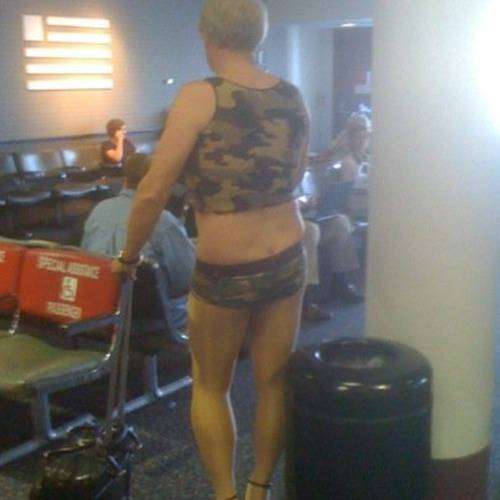 More WTF! I think this guy is one of the website's favourite characters.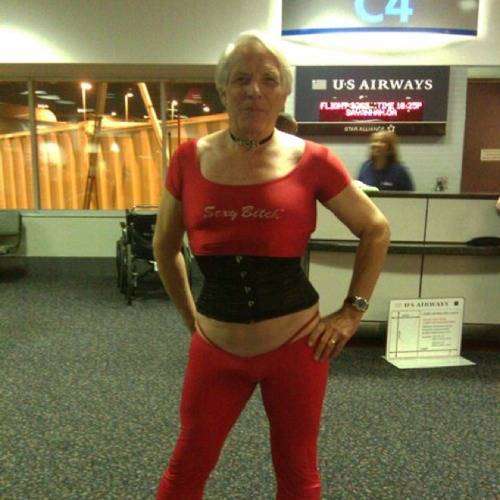 Even travelling with dogs rates a mention. Remember, it's not the dog's fault!
So check out the bizarre characters at Freakjet.com when you can get a chance. I had a good laugh while I was scrolling through some of these pics. I was also feeling somewhat emotionally disturbed as well!
And  you'll think that Darwin's Theory of Evolution sometimes doesn't work judging by some of these Airport People pics!
If you are after more strange information about the airline industry, check out more at The Travel Detective Flight Crew Confidential: People Who Fly for a Living Reveal Insider Secrets and Hidden Values in Cities and Airports Around the World.
About Anthony The Travel Tart
The Travel Tart writes about the funny, offbeat and weird aspects of world travel today. Travel wasn't meant to be taken too seriously! Check out ways to say hi below or sign up for his silly newsletter!
Other Silly Posts!