Accommodation In Samoa – All Next To The Sand
After my awesome and relaxing trip to Samoa, I've had a few punters ask me about Accommodation and Places to Stay in Samoa.
There are quite a few options for all tastes which are all listed on the Samoa Tourism Authority website, but here is my take on the places I experienced first hand:
Beach Fales
As mentioned in my Beach houses article, beach fales are basic, but clean, comfortable and affordable places to relax by the beach and take it easy for a while. They are basically wooden platforms with coconut thatched walls that can be retracted, letting the breeze in.
There are heaps of Beach Fales on both Upolu and Savai'i islands, so you are spoilt for choice if you want to get down to basics. Bathroom facilities are communal, and there is usually no hot water – but you don't really need that anyway because it's hot! The advertised rates normally include breakfast and dinner!
Litia Sini Beach Resort
Litia Sini's Beach Resort is for people who want to upgrade from a beach fale to something a bit more westernised – like walls!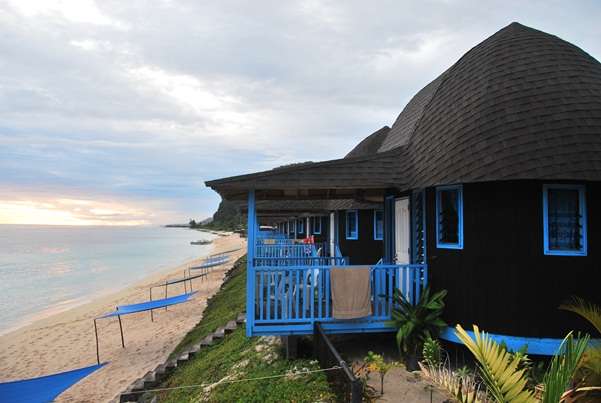 The bungalows are basic, but also clean and bathrooms are also communal. Two meals a day are also included. A good place if you want to see the sun rise and set over the water.
Stevensens on Savai'i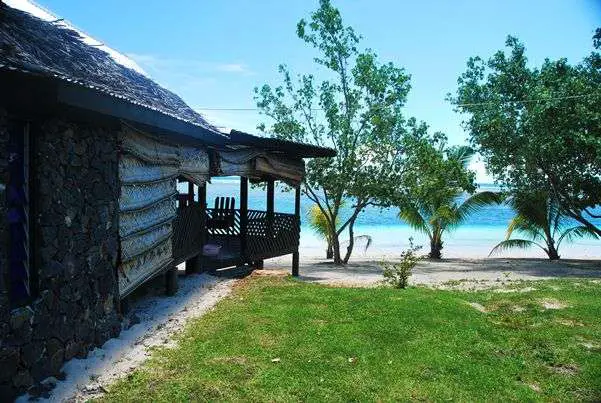 Stevensens is like a beach fale/hotel hybrid. These are for people who like the open air, but don't wish to run to the toilet in the middle of the night to relieve themselves of nature's call as this accommodation has an ensuite bathroom. Located in a nice spot and the beach is great for night swimming. You'll be able to see all of the stars in the universe from here!
Le Lagato – Savai'i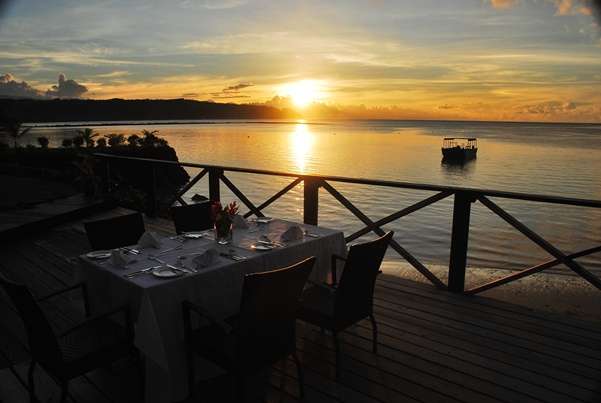 Le Lagoto is an awesome place for sundowner drinks – the above photo says it all. The fales are located in a pretty nice spot too and are for those looking for a few more mod cons. A good place to bring kids as not many places in Samoa are geared for young children. I enjoyed the char grilled lobster here!
Aggie Greys Resort
Aggie Grey's Resort is one of the few places in Samoa that is suitable for very young children, and it's only 5 minutes drive from the airport on Upolu island and the same time from the Malifanua Wharf to catch the ferry to Savai'i. This place has a nice looking spa if you're feeling like being pummelled by a massage.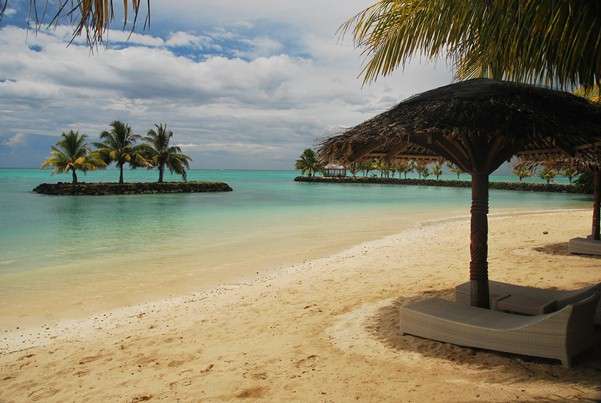 Coconuts Resort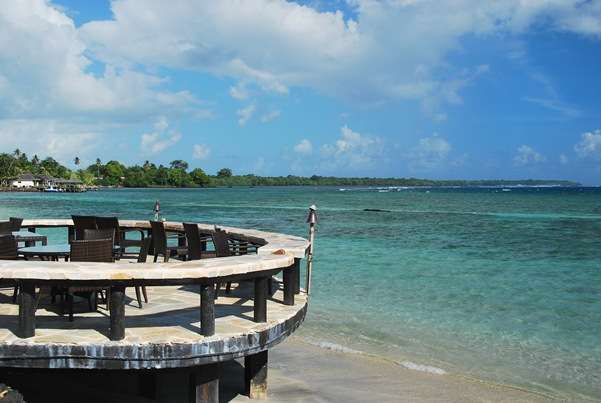 Coconuts was undergoing renovations at the time of the visit, and was affected by the tsunami of 2009. There is a wide range of accommodation to suit a number of budgets. The beachside houses are quite nice, but book in early as they're often in demand.
Sinalei Reef Resort
Sinalei was also affected by the 2009 tsunami, where some of the beachfront suites and the dining area was wiped out. These have all been rebuilt, including a nice pier where you run off and jump into the ocean, in a spot where a freshwater spring bubbles up to the surface. This is one of the most upmarket places in Samoa, and if you are feeling particularly wealthy, you can opt for the Presidential Suite for almost $USD1000 a night! If you're not a guest, feel free to turn up for dinner at the waterfront restaurant.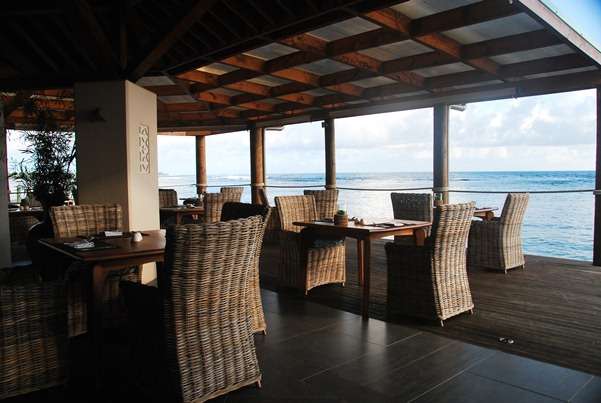 Seabreeze Resort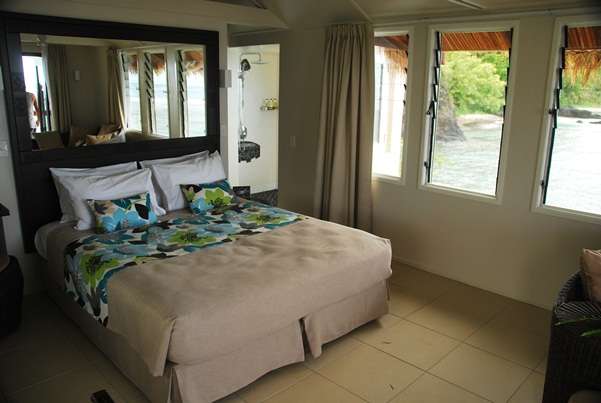 Seabreeze was probably the flashest place that I've seen in Samoa, and it targets couples and honeymooners – if you can get your hands on the honeymoon suite, you'll probably end up with children nine months later! Chris and Wendy have rebuilt the place with help from the locals, and weddings are often held here. On some clear days you can see American Samoa to the east, which is just across the international date line.
More Accommodation in Samoa Stuff
Check out the accommodation section of the Samoa Tourism Authority Website. Sure, this tiny speck in the South Pacific is a bit out the way, but it's worth the journey here just to chill out!
About Anthony The Travel Tart
The Travel Tart writes about the funny, offbeat and weird aspects of world travel today. Travel wasn't meant to be taken too seriously! Check out ways to say hi below or sign up for his silly newsletter!
Other Silly Posts!