9flats Concept Review. Holiday Accommodation With A Difference
About a year ago, I was contacted by 9flats.com to see if I was interested in staying in some of their properties they had listed on their website in Europe. Since I live on exactly the opposite end of the world, I said thanks very much, but I wasn't sure when I was going to submit myself to a 20 plus hour flight to get there. But I stayed in contact just in case I managed to end up in Europe at some point in the near future.
Anyway, that time came, and I dropped a line to see if they were still interested. Thankfully, they said yes, and I stayed in a couple of their apartments for a week – one in Berlin, and one in Cologne in Germany. This is my review about the 9flats concept, which is a little different to the other accommodation booking sites out there.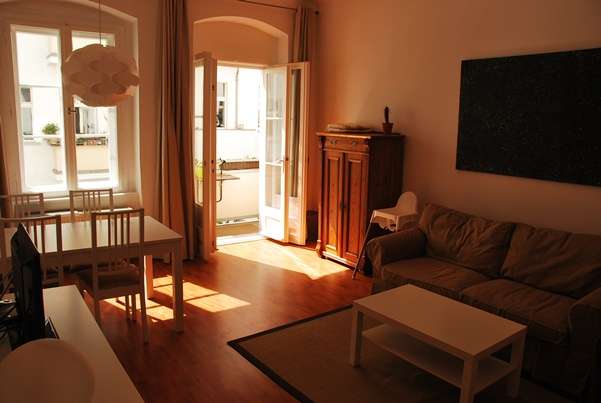 What The Hell is 9flats.com?
Well, 9flats.com is like the middle man between you and people who own apartments or private property in some pretty cool places in around the world. Hosts put up their spare room/flat/house on the site for rent for a specific period, so people who are looking for places to stay can find them. Sometimes hosts put up their place when they go away on holiday.
For the traveller, they way this works is that you check the availability of flats in a certain city, see if the geographical position is suitable, and then book the period of time that you wish for. Note, this period could be one night, a week, or even months!
What I found remarkable after looking around the site, was the value for money when compared to some of the hotels in the same city. As an example, some of the 9flats places I was staying in were charging around 70 euro per night – in peak season (that is June/July in Europe) which is pretty good by (expensive) European standards. Prices vary depending on how well the place is equipped, location and time of the year.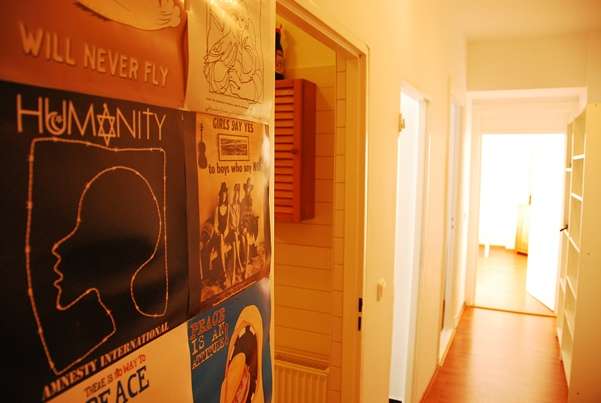 What I Really Liked about the 9Flats Concept
What I really liked about this concept is that I was staying in areas where locals were living – not tourists! This meant I ate and drank at where locals were hanging out, and I managed to get a feel of how people lived. I even managed to have some cool chats with the locals and they were more than happy to give me their tips on things to do.
And the bonus was that I was located near efficient public transport so I could get around Berlin and Cologne with ease.
The other thing I liked was that I felt like I was at home. Frankly, I get a bit tired of staying in a hostel or a hotel for more than a few days, and start to crave the odd bout of home cooking and a bit more space. After hanging around in Paris and Amsterdam in hotels for a week, the Berlin and Cologne apartments were a welcome diversion. They were also located close to  couple of supermarkets (which stocked a wide range of fantastic German beer) so I was happy as a pig in poo!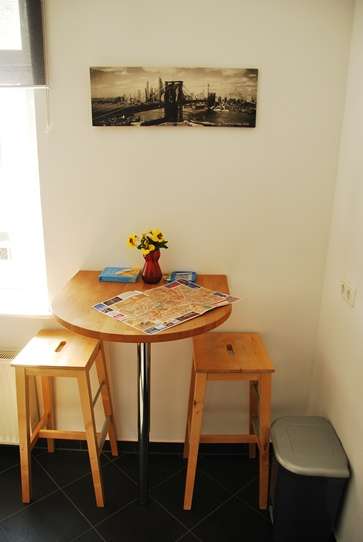 On the 9flats website, each flat shows the capacity of each property. This might include a double bed and a sofa bed in the lounge that expands. The flats I stayed in could hold up to four people, so if you're travelling with friends around Europe, this can work out quite affordable.
Or even if you just want some 'me' time after being sick with putting up with other people's body odour! On further thinking, these flats are perfect for groups or families that are trying to save costs in Europe.
Each listing has a map of where it is located, including a streetview. This is great so you can see if you are near a metro or train station and to see it's location in relation to where you want to be. Some helpful owners actually list the walking distance or time from the station to the flat! Listings also include photos from inside the flat so you know exactly what you are getting.
When happens is that you arrange a meeting time to pick up the keys, and you just move straight in. This could actually involve meeting the owner (which is great because you can find out some awesome local tips), or by punching in a code at an automatic key box. You also arrange where to leave the keys, which is usually inside the flat or in a letterbox.
The 9flats process is pretty open, as you also have the opportunity to leave feedback on the flat after your stay. Money is exchanged via the website so this makes things pretty easy.
9flats Walk through Video
Just to give you a feel for the 9flats concept, I did a video walkthrough of the Berlin apartment. Check it out, and you will get the idea of what it's like to use this type of accommodation as an alternative to hotels. You can also check out the Cologne walkthrough on YouTube.
9flats – The Verdict?
For me, I really enjoyed staying in the 9flats apartments, and that's not because I scored a freebie. I was very impressed by the quality of the places I stayed in for the price that was being advertised. I would prefer to stay in one of these than a hotel any day simple because of the amenities these properties provide.
I'm keen to fork out my own money the next time I go to Europe simply because of a) simplicity b) affordability c) location and d) local experience. Yes, this does depend on which flat you choose, but there should be enough variety on the website to suit most requirements.
Disclaimer: Yes, 9flats.com provided me with free accommodation, but all opinions are my own.
About Anthony The Travel Tart
The Travel Tart writes about the funny, offbeat and weird aspects of world travel today. Travel wasn't meant to be taken too seriously! Check out ways to say hi below or sign up for his silly newsletter!
Other Silly Posts!