Things To Do in Bali
As part of the lead up to the Air Asia Blogging Communities Trip, here is another post about Indonesia – specifically, Bali. Bali is a popular destination for travellers, and Air Asia has just recently started a Perth-Bali route, so check it out at their website. When you're in Bali itself, there's loads of things to see and do – and here are 7 Things To Do In Bali.
Bali Bird Park
The Bali Bird Park houses a large number of birds from Indonesia (such as the magnificent Birds of Paradise) and others from around the globe in well designed enclosures.
When I went there in 2008, I even spotted a sulphur-crested cockatoo and other parrots from Australia.  The Bali Bird Park is a perfect opportunity to get up close and take some great shots of birds that one might not otherwise come across.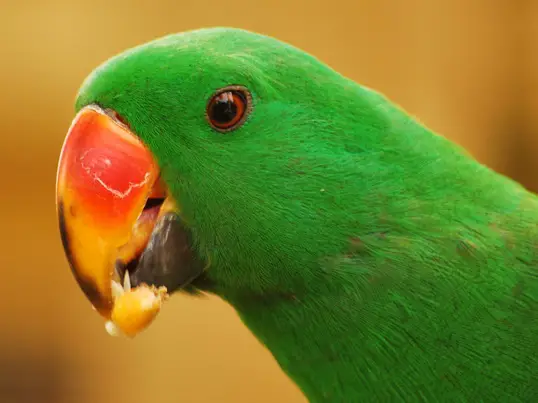 New Treasure Island Cultural Centre
The New Treasure Island cultural centre has been set up so that travellers can experience Balinese culture such as making offerings to the gods, paintings, massage, dancing and playing musical instruments.  My visit during 2008 further proved that white men can't dance, and my dorky Balinese dancing provided an endless source of amusement for the locals.
My Batik painting skills were fairly woeful as well – my sad attempt seemed to resemble a handkerchief infused with golden snot, rather than a delicate little flower.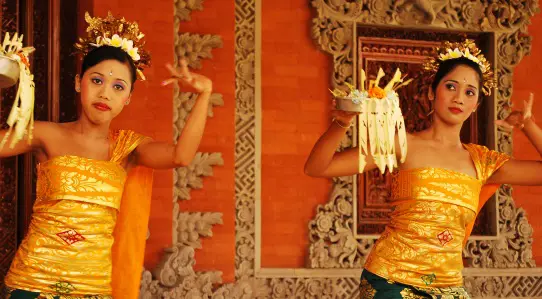 Also see Music in Bali: Experiencing Music, Expressing Culture.
Statues of Wisnu and the Garuda
The enormous statues of Wisnu and the Garuda (the mythical man-bird) in the southern part of Bali are located at the Garuda Wisnu Kencana Cultural Park. These two statues are worth visiting simply due to the sheer size of these rock formations turned into sculptures.
The Garuda head, at 60 metres high would be especially impressive (and scary!) if it were bolted on front of the national airline carrier.
Instead, its final destination will be on a shopping centre facade.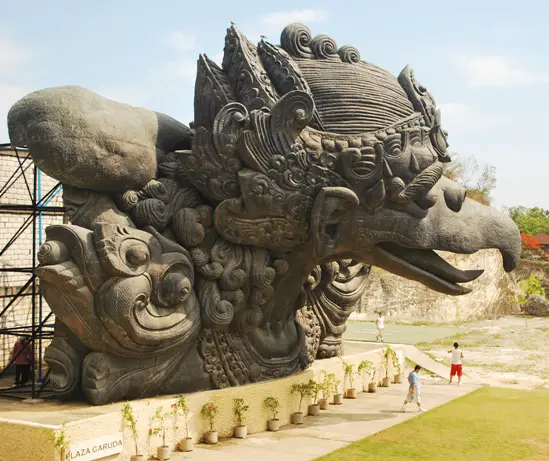 Watch The Ramayana Dance
The Balinese version of the Ramayana dance, (locally known as the Kecak) occurs at the spectacular Pura Luhur Ulu Watu Temple site, which is perched at the edge of an imposing cliff.
The Ramayana is a story about the expedition of Prince Rama who tries to save his kidnapped wife Sita – with the most impressive part of the dance being the monkey king called Hanuman kicking a large fireball.
The dance was especially remarkable because the musical accompaniment was sung by a large male choir, rather than with instruments.
The whole show take a couple of hours, but it's entertaining and the location beats sitting inside an office (or fluorescent prison).  Watch out for the monkeys, they may relieve you of your belongings.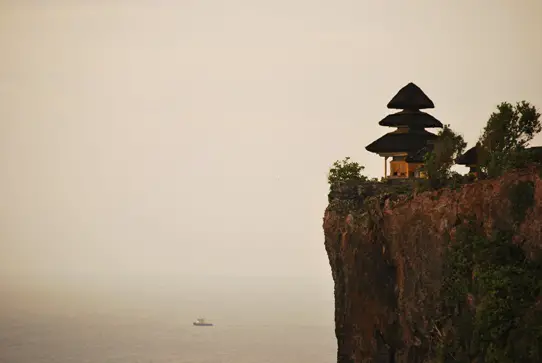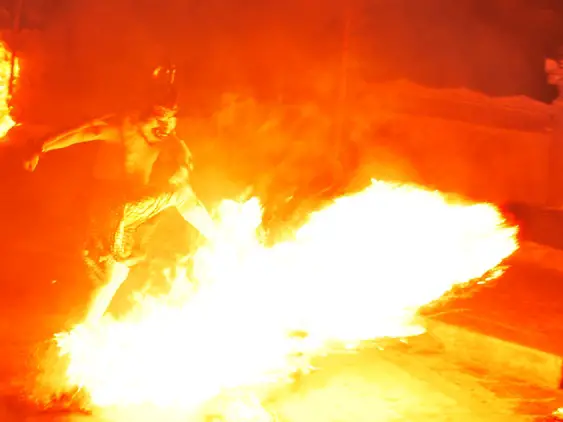 Eat on the beach at Jimbaran Bay
Jimbaran Bay is located in the southern part of Bali, and comes alive at night where the open air seafood restaurants (or warungs) consist of a simple arrangement of tables and chairs planted on the beach, which provides a relaxing atmosphere – except during the monsoon season.
I've eaten there a couple of times, and I always end up with the same result – being stuffed with delicious seafood that had been cooked over open fires fuelled by coconut husks, which included fish, prawns and marinated small clams that are provided fresh each day by the local fishing fleet.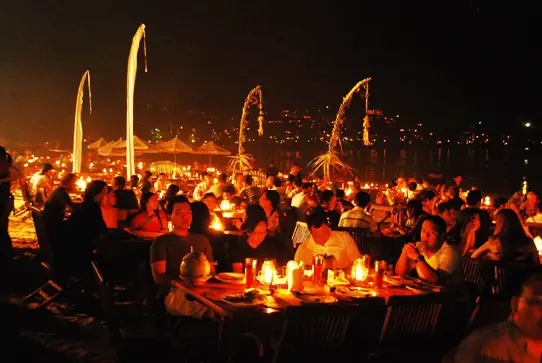 Visit the art gallery of 'The Dali of Bali'
Ubud is located in the mountains of Bali, and it's often a welcome relief from the humid and sticky lowlands.  Ubud is home to the gallery of the 'Dali of Bali', Antonio Blanco.
His paintings/sculptures/other creations that are housed in the Blanco Renaissance Museum were quite unique, and I think this reflected his eccentric personality judging by his photos in various poses, usually complete with bulging eyes, a cheeky smile and a red beret cap.
I think Señor Blanco really appreciated the female form, judging by the number of times women were the subjects of his paintings. That's him, and the vast majority of the male population in the world.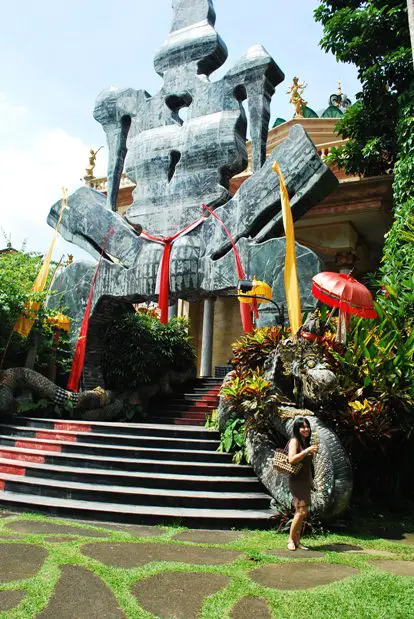 Undertake a Balinese Cooking Class
Balinese cooking is pretty tasty, and I've been guilty of (over)sampling the delicious feasts that are effortlessly cooked up by the locals.  Actually, the locals will teach you how to cook a number of recipes – my favourite is a fish/prawn mix marinated in spices, steamed in a banana leaf and finally roasted over hot coals.  Such as shown below: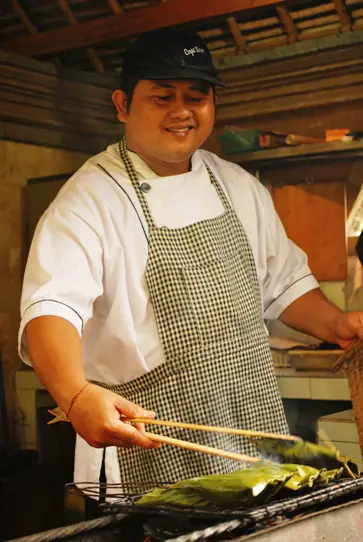 Check out The Bali Cookbook: Over 100 Delicious Recipes from Bali's Most Famous Chef.
There you go!
You follow my Blogging Communities Trip through Indonesia.  Make sure you are updated by subscribing to my RSS feed and follow me on Twitter.
And check out the Indie Travel Podcast on October 9 to hear me talk about the trip with Craig Martin!
The Pesta Blogger Communities trip is kindly supported by AirAsia.  Check their website out for their extensive network all around South East Asia, Australia and Europe, including their new Perth-Bali Flights!

Other Silly Posts!